A groundbreaking approach to
healing trauma by doing
"the work that works"

This is one of the most important pieces of work I've ever created. This is more than a program - it's a journey towards true embodied freedom and the self-paced translation of my 1:1 emotional healing program.

Ever since it was launched, Embodied Emotional Liberation Manifesto has transformed the lives and businesses of people from all over the world beyond their wildest dreams and what they ever taught is possible by allowing them to finally find and implement "the work that works" - an approach to healing, tending to triggers and alchemizing suffering into liberation that they never found before.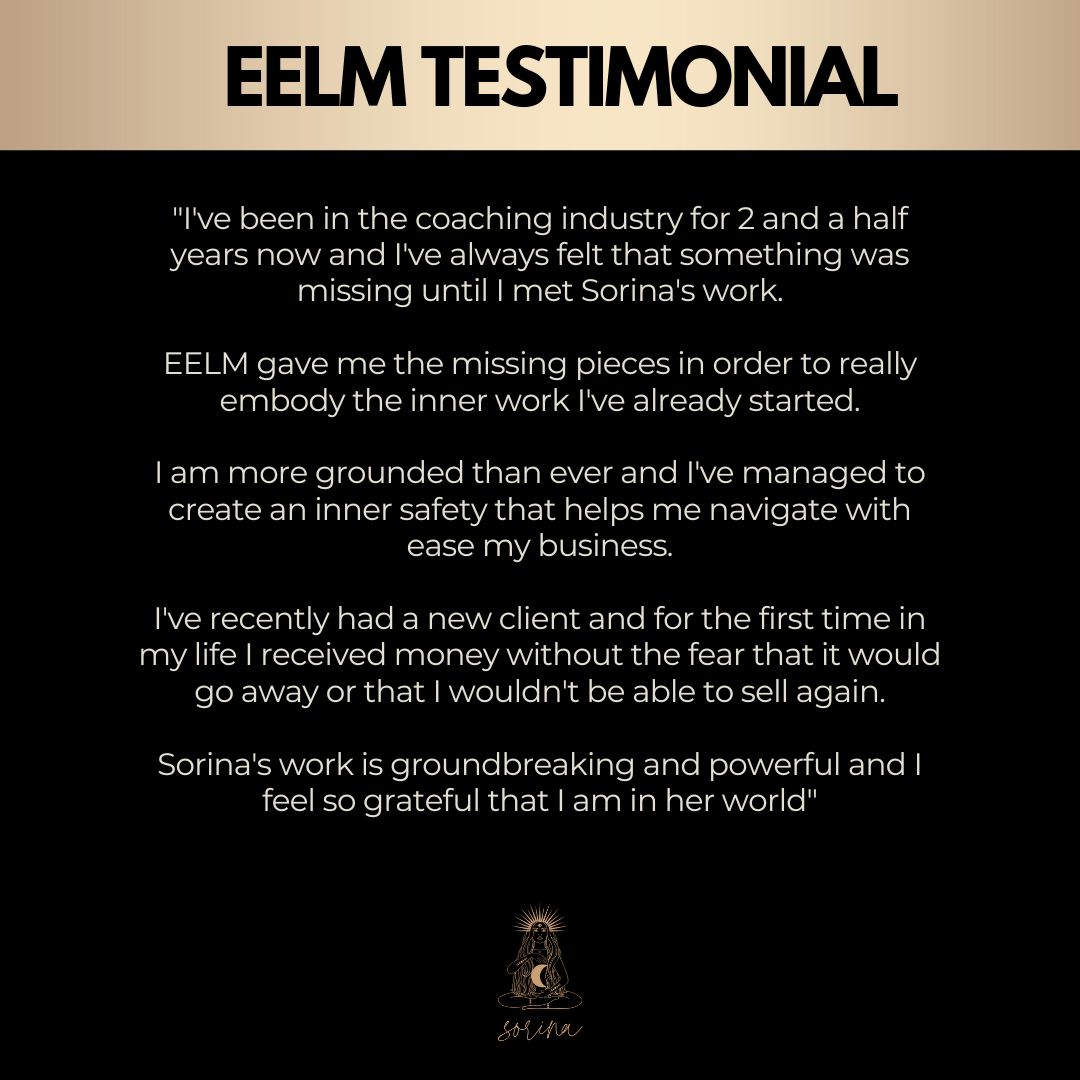 Most people find a gap between the life they desire and the life they currently experience, and the reason for that block is often caused by unhealed trauma and emotional blocks. And while more and more people are naming the fact that there is healing and relief available, most people do not find the practical, effective, and realistic approaches towards long-lasting healing and emotional liberation.
Here are some reasons why I found that the work I was doing didn't work (and the extraordinary components that make Authentic Roadmap Activation™ a rapidly recognized method in healing and finding true liberation are)
1. Most approaches work with the conscious mind: The first reason why a lot of programs do not work is that they speak to our conscious mind while we all know that we have a huge part that I call our "unconscious ecosystem" which runs the show most of the time. This unconscious ecosystem is stored below the levels of conscious awareness and many times is driven by unprocessed life experiences that happened in our pre-verbal years, that the conscious mind doesn't have access to. These two parts speak different languages so we can never use the conscious mind to process and recode experiences from the unconscious ecosystem - especially those that happened in our pre-verbal years that cannot be consciously remembered (this is why you do not have to consciously remember/access the event to heal its impact/the trauma it caused). Embodied Emotional Liberation Manifesto teaches you how to speak to the unconscious ecosystem running the show, and this is the reasons why it makes it one of the most potent programs in the self-development industry!
2. Sometimes all we need is a mentor that our nervous system perceived as a capable human for our healing to occur: Especially if we never had reliable parents growing up, our systems learned that it is not safe to be with our emotions since there was no one there to be a safe space for us as we did that. So, to resume the healing process here, the missing healing component is often a person that's capable enough to guide us in the process of allowing our bodies to resume the healing process.
3. I was lacking a cohesive process: this is one of the main components that I found to be the missing pieces in my journey of healing complex trauma. Back in my early trauma healing days, my focus was scattered between multiple practices and tools, but I never knew what I was missing and what was stopping from finding progress and true relief, until I experienced the power of following a cohesive healing process. Practices and tools can be great helpers in our healing journey, but they are not enough in creative supportive transformation and integration in the long run. This is what EELM comes with! 
4. Most trauma-related content brought more activation: When we are massively triggered and in a place of survival, we need approaches and tools meant to slowly dis-arm these responses rather than activate them further on or bring more shame. What I love that this is what a student from EELM validated through their testimonial saying "I usually still feel a bit of stress in my body when consuming trauma related content but not with EELM. I felt so validated and empowered every step of the way that I actually had multiple emotional releases so I had to pause the video. Every cell in my body was so joyful to finally be seen in this way. I never knew you can actually feel this way during a self-paced course" 
5. Most trauma-related content was heavy and hard to comprehend/digest - Again when we are in deep survival mode, it is hard to be present to content and terms that feel heavy to digest, and this takes away from the healing that we deeply desire. One of my gifts is to make trauma-related content extremely simple yet powerful and practical so that you can understand the principles without getting lost in them.
6. When healing felt like work/willpower: if you are like me, you cannot find sustainability in any tools or modalities that feel like work. Since this was the problem I faced, I made sure to create a modality + a body of work that allows the work to do itself, as I like to say it, rather than to feel like any sort of willpower is needed for healing and emotional liberation to occur. In this way, doing the work no longer feels like work - it feels organic, natural, and intuitive.
7. Most modalities were not individualised: A lot of teachings are positioned with authority as the ultimate "cure-all" which creates a lot of harm because it offers general frameworks, ignores the fact that we all have different needs, and blames the client when the modality does not work for them. When I've created my modality, the name Authentic Roadmap Activation™ was centered around my mission to never do harm by telling my clients that my knowledge overrides their needs, reason why their healing map is always co-created and individualised to their needs.
8. When people projected their healing privilege: The mentality behind "If I could heal with this tool, you should be able to heal with this tool" is rooted in healing privilege. Having healing privilege means assuming that everyone has the same number of traumas, resistance + capacity to heal as you do, which creates massive harm and is an oblivious way of looking at things. In EELM and in my work I adapt my teachings to allow you to find your own healing map + by validating all spectrums of the healing experience to help you feel seen, supported and validated.




This is for you if
➢ You want to finally understand how to use emotions and triggers as a shortcut to fast growth & emotional liberation
➢ You are ready to finally move beyond wanting to create a new reality yet finding yourself in the same emotional & situational loops
➢ You are ready to get your hands (and eyes) on a revolutionary approach that changed the lives of hundreds of people from all over the world
➢ You are a coach that wants to have access to the most comprehensive & streamlined approach into trauma work and uplevel your work by becoming trauma aware (I am a trauma trained professional teaching you my embodied + unique approach to trauma healing)
➢ You are ready to stop DYI-ing your inner work journey and be stuck in confusion around the missing pieces to it and want to have one single place where I guide you towards the answers you need to truly see massive transformation
➢ You want to become trauma-informed
➢ You want to differentiate and leverage your work as a coach and to help your clients skyrocket their results

a mentor and coach helping people all over the world in creating unprecedented levels of success and expansion in a way that works and that is science-based.
Tired of not seeing results in my healing journey through mindset shifts only, I decided to decode the keys to lasting healing and transformation.
My method called Authentic Roadmap Activation™ includes trauma work, energetics, neuropsychology, and it is shaped and sealed by my own intuitive knowledge and embodied experience of the work which helps people alchemize resistance and break even through the most resistant self-protective subconscious blocks, and it is used as a framework in Embodied Emotional Liberation Manifesto.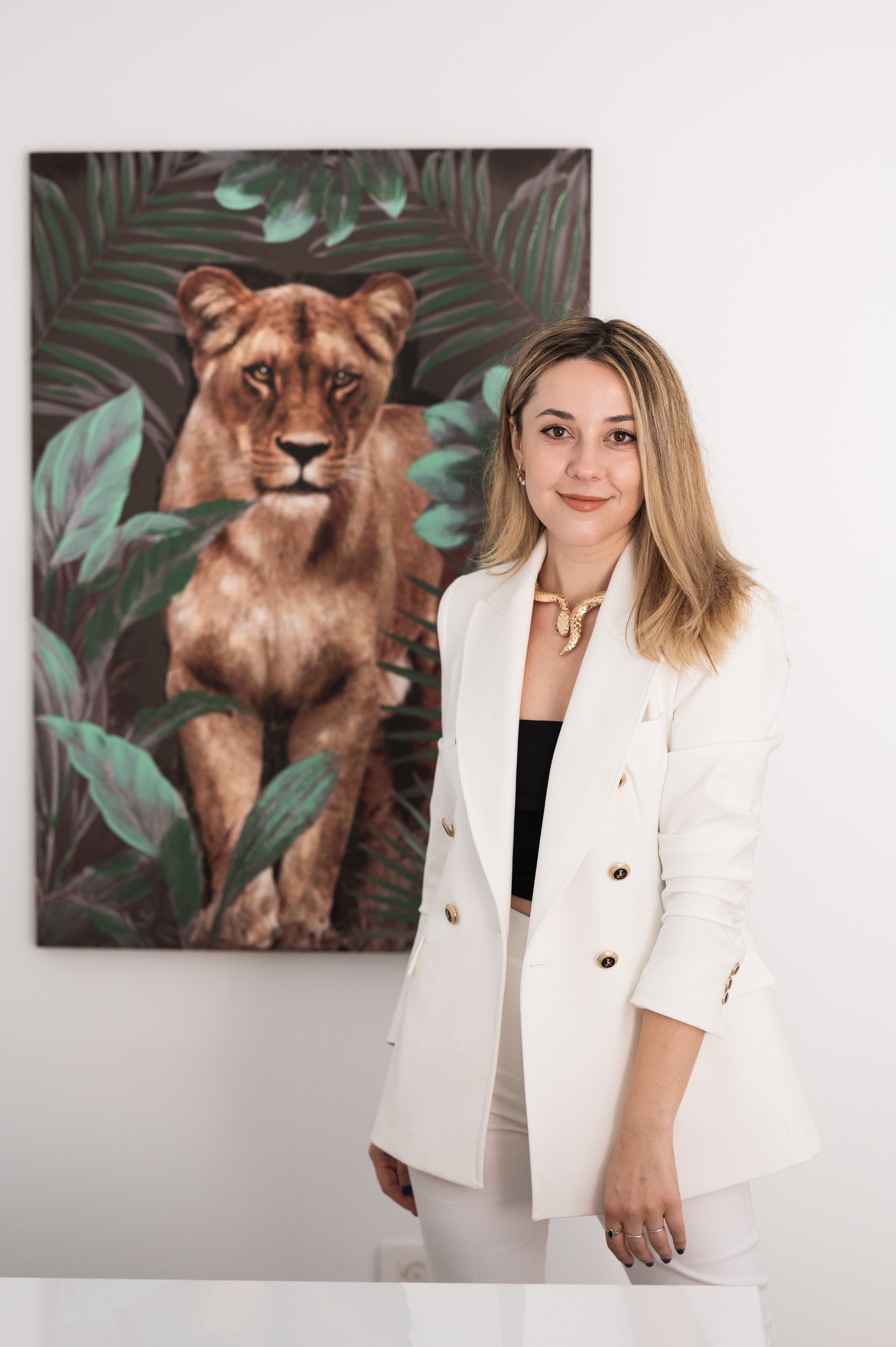 Personal responsibility disclaimer
By purchasing this package, you are agreeingt that the practitioner cannot and is not capable of doing your work for you. Results are dependent on you doing the work and taking personal responsibility for your situation. There are no refunds, returns, or exchanges to this program.