My signature manifestation process that helped people manifest their dreams while experiencing trauma is now here.


I navigated trauma and simultaneously manifested a multiple six figure business led in full authenticity while working with soulmate clients and my first property ever.
Even more so…
I manifested money while carrying tons of financial trauma.
I called in my secure partner when I carried complex relationship trauma (opposite to all the teachings that say we should be healed to call in our soulmate)
My clients call me the best kept secret of the coaching industry, because my work changed their life in a few weeks after years, and sometimes decades of searches through a unique modality that is unique in the industry, merging embodied trauma knowledge and manifestation.
One of my clients says
"Working with Sorina created a snowball effect in the most beautiful way. Money flowing so easily and freely to me. Receiving gifts with joy. Manifesting at a speed so rapid all I can do is laugh. Navigating difficult conversations from a place of ease within. I am filled with immense gratitude our journey's were connected."
The spiritually bypassing manifestation paradigm is over.
We don't need to be fully healed in order to manifest. 
And more importantly, we don't need to "think how we would think if we'd have the million dollars", "vibrate higher" or "feel as if we'd feel if we'd had our desired reality", because when we carry trauma, we have NO control over how we feel and what we think.
If this feels true for you, then this is your higher guidance leading you to the container that's holding the answers I came to discover after years of questioning why the old manifestation paradigm felt so hard and impossible to implement.
Chances are you are a rulebreaker just like me, and you've been questioning the old way when you noticed it made you feel worse and it doesn't work.
Together, we're changing the old spiritual paradigm and leading with a new one, where our humanity co-exists with our magic.
Bringing together revolutionary science, discoveries co-created with my clients, and my own signature process rooted in my own experience of being a human with complex trauma that got tired of waiting to be perfect in order to call in their desired life, this course is about to change how you manifest in ways you've never imagined.
I remember when I first heard about manifestation and I wanted to call in more money, and I listened to a meditation that said "feel how you would feel if you had the money". I had a wave of panic flooding my body realizing that I couldn't feel that - so I did what most of us do, which is to shame ourselves instead of blaming the teachings. I deemed myself as wrong and shamed myself for being too broken to manifest my desire, as I assumed that if I was not "broken", this practice would work for me.
Until I've done it my way and money came in without me changing how I felt.
And this is why my #1 mission in my work is to never make you feel like you are too broken to receive your desires.
So as you see, this not yet another "manifestation" course.
I even encourage you to drop the word manifestation if it carries negative charge.
Here - I am taking you through the way in which I navigated complex trauma and simultaneously called in my desires in a way that felt easy and true for me (yes, there is a way to navigate trauma and feel at ease... and this is also part of the secret sauce I am sharing in this course as an embodied + certified clinical trauma practitioner)
a multiple six figure mentor and coach helping people all over the world in creating unprecedented levels of success and expansion.
I am here to show you that you don't need to be someone else in order to be worthy of your wildest dreams. I am here to show you how to be human, and simultaneously, magic.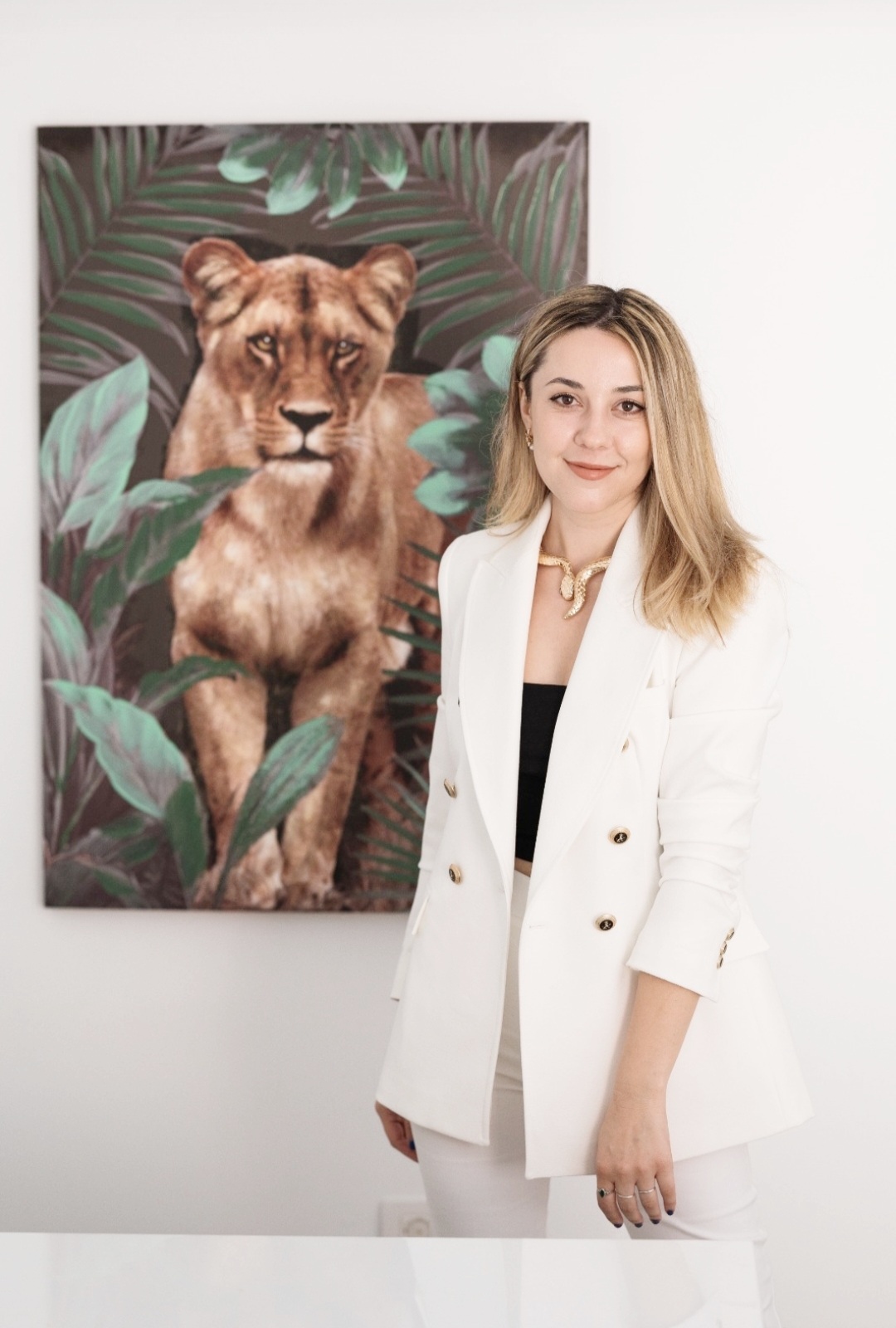 What's inside
In this self-paced container you are going to find 15 modules comprising three parts:
One: Break the rules to spiritually bypassing manifestation paradigms that don't work for people with trauma
Most mainstream manifestation teachings don't work for people with trauma who cannot high vibe their way out of their current reality. Learning how to manifest while experiencing trauma was one my most revolutionary discoveries ever and this is what these modules are about.
Two: Manifest while experiencing trauma
➢ How to call in your desires while navigating trauma + my own experience of navigating complex trauma and calling in my desires (and why you don't have to heal first in order to manifest)
Three: My nervous-system informed manifestation process that melts away resistance and allows you to call in your desires in ways that actually work
➢ My signature Embodied Manifestation™ process to recoding your nervous system to no longer repel your desired reality and to manifest anything you desire in ways that feel easy, true for you, shame free, and not spiritually bypassing or hard
➢ My first time ever translating the energetics of manifesting in ways that melt away your resistance and self-sabotaging patterns + help you feel safer in manifesting your desires
➢ How to be in alignment while experiencing negative emotions

➢ How to activate your own manifestation map through my unique process that I've never taught before
➢ How to work with the deepest self-sabotaging patterns and with your unconscious addiction to chaos and drama that is rooted in the past and that doesn't allow you to claim your desired reality






Check your inbox to confirm your subscription